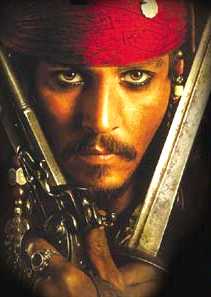 'Pirates of the Caribbean' was #1 at the box office for the third week in a row earning $35 million to bring its total to $321 million. That sets a new record for topping $300 million in just 16 days.
'Monster House' was second in its opening weekend with $23 million
'Lady in the Water' was #3 with $18.2 million.
'You Me and Dupree' hung around at #4 in its second week
'Clerks 2' was next with a disappointing $9.6 million in its debut.
The odd thing is that everyone I talk to that has seen 'Pirates' says, "It's kinda confusing."